Welcome from the Principal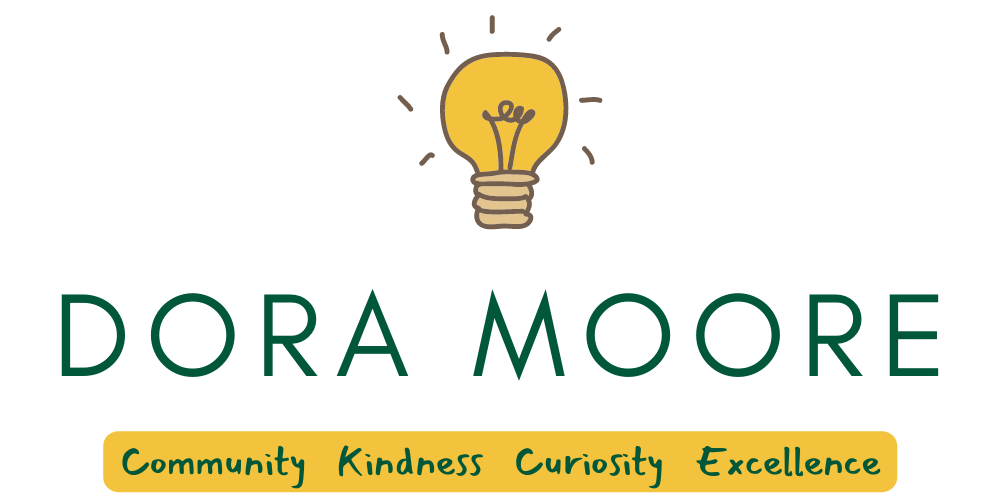 Dear Dora Moore Families,
My name is Abe Janson and I am so excited to be back for my third school year [second full year!] as the principal of Dora Moore! I am humbled to lead such a historic, beautiful, and diverse school community.
A little bit about me–I am married to my lovely wife Emily, and we have two little girls Peyton and Hattie, a baby boy on the way, a large golden retriever named Red, and seven chickens. I grew up in the great state of Michigan, attended school in Indiana, and moved to Colorado in 2010. I graduated with a bachelor's degree in elementary and intermediate education from Huntington University and I attended the University of Denver to participate in the Ritchie/ELSS principal residency program where I earned my principal license and also completed my master's degree in educational leadership and policy. I hold a Colorado professional principal license and Colorado professional teaching licenses in both elementary education and secondary social studies education.
As the leader of Dora Moore, our vision and mission remain the same as they have been since I arrived. I have three consistent priorities for the 2023-2024 school year:
To continue to live out and implement our vision and values!
Vision: We nurture kind, curious learners. Our students are FUTURE READY!

Values: Community, Kindness, Curiosity, Excellence

To continue to bring back the joy and fun of schooling through innovative learning experiences, field trips, and the development of 21st Century skills!
To retain all currently enrolled families and to increase Dora Moore's student body. These enrollment efforts will provide Dora Moore's students with access to diverse and equitable resources that fully enrolled schools are able to fund.
I am so thankful for this wonderful and supportive community and I am also acutely aware that our success so far is a direct result of the amazing and incomparably incredible staff we have assembled here. We love the work and we are committed to building a school that works for all students, not just most students.
Please do not hesitate to reach out with any questions you may have or to make an introduction!
Sincerely,
Abe Janson, Principal
Abram_Janson@dpsk12.net