Darcy Barr
Principal Resident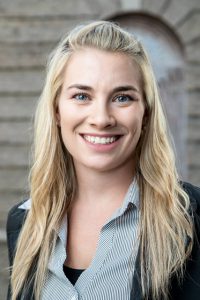 Email:
Darcy_Barr@dpsk12.net
Department(s):
School Leadership
My name is Darcy Barr and I am excited to join the Dora Moore Community as a Principal Resident for my 16th year working in education. My passion is building relationships with all learners and ensuring equity in education through high quality instruction with academic and social & emotional learning systems of support. For the 2020-21 school year, I hope to help empower voices so none of us are silent to injustice.
I have spent the past five years in DPS as Assistant Principal at Swansea Elementary, Dean of Culture at Morey Middle School, and Director of Assessments and Interventions at Hill Campus of Arts & Sciences. Prior to joining Team DPS, I taught elementary school for nine years and was a Master Coach for the Colorado Reading Corps leading the program to increase reading levels in twenty schools across Denver. I am grateful for the opportunity to combine my elementary and middle school experiences to lead and learn here at Dora Moore ECE-8 School with the incredible team in place.
I am a proud alumni of Penn State for my undergrad and Stetson University for my Master's in Educational Leadership and Administration. Outside of education, I am passionate about volunteering and enjoying the Colorado outdoors. I serve on the Board of Directors for the Colorado Chapter of the Penn State Alumni Association and spend as much time outside as possible hiking and marathon training. I look forward to getting to know the Dora Community and collaborating with you this school year!