Adrienne Pierce
Technology/STR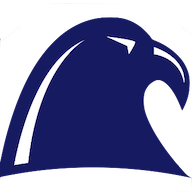 Email:
Adrienne_Pierce@dpsk12.net
Department(s):
Elementary Teachers , Middle School Teachers
I am a native to Denver and I grew up in the Denver and Parker Colorado areas. I was born at Fitzsimmons Army Medical Center that is now part of the CU Denver Medical Campus and Library. I attended the University of Colorado at Denver, where I earned my Bachelors Degree in German Language and my Masters Degree in Curriculum and Instruction and Technology. Continuing with my love of learning and science, I currently attend Red Rocks Community College taking biology and medical science courses.
I love the outdoors! My hobbies include mountain biking, kayaking, camping, and riding my horse. I am an animal lover and I volunteer at a wildlife rehabilitation center helping with orphaned and hurt wildlife along with helping control and help Denver's feral cat population. I enjoy sewing, drawing, crafting and spending time with my three cats, three bunnies and my boyfriend Scott.
My wish: In a world where you can be anything, be kind.